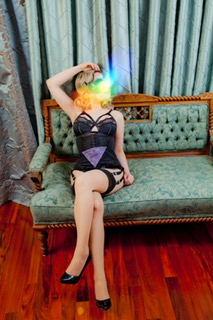 How to Book a Foot Fetish session or Domme session with Me in Los Angeles or Boston:
My time is highly coveted, and you will follow My clear instructions below if you wish to serve Me. Include ALL of the following information for a response, sent to:  princessfawn@protonmail.com
How you found this website
Which city you're in
Full Name and Age (21+)
Phone Number
Level of Experience
Names AND emails/websites of other Dommes or foot models you have had sessions with previously (within last 1-2 years preferred) 
Limits/Boundaries
You might also let Me know what part of the city you are coming from, so that I can provide directions to My studio. Other helpful info you might add: Are you a primarily a submissive, fetishist, or masochist? Anything else you are comfortable sharing can help Me devise the perfect session. Remember, you only get once chance to make a good first impression.
I respect your discretion and privacy, and my email account is offshore and fully encrypted. First-timers without verified references do require an advanced online deposit to cover My travel, space rental, and prep. This is non-negotiable, but I will provide instructions for how to do it securely and anonymously.
I get multiple inquiries per day, and am selective about who I meet, so sending ALL of the required items is the best way to ensure a spot under My soft, lovely feet or on My hypnosis couch. I typically respond to promising inquiries within 2 days. Catching My eye with a small initial tribute here or here is not required but always helps you get noticed and shows you're serious.
Be sure to book at least 48 hours in advance as same day sessions cannot be accommodated.  Sessions before noon or after 10pm are never available. Weekends and evenings (with notice) are.  
I already have several committed personal lifestyle submissives and am not seeking more, so you are to keep your inquiries to a Professional nature only. Remember not to ask for illegal play types.