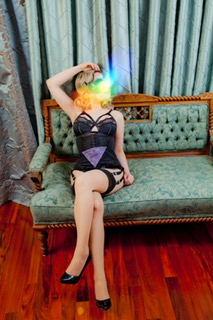 How to Book a Los Angeles Foot Fetish session or Domme session with Me:
My time is highly coveted, and you will follow My clear instructions below if you wish to serve Me. Include ALL of the following information for a response, sent to:  princessfawn@protonmail.com
How you found this website
Full Name and Age (21+)
Phone Number
Level of Experience
Names AND emails/websites of other Dommes or foot models you have had sessions with
Limits/Boundaries
You might also let Me know what part of the city you are coming from, so that I can provide directions to My studio. Other helpful info you might add: Are you a primarily a submissive, fetishist, or masochist? Anything else you are comfortable sharing can help Me devise the perfect session.
I respect your discretion and privacy, and my email account is offshore and encrypted. First-timers without verified references do require an advanced online deposit to cover My travel, space rental, and prep. I will provide instructions for how to do this securely and anonymously.
I get multiple inquiries per day, and am selective about who I meet, so sending ALL of the required items is the best way to make a good first impression and ensure a spot under My soft, lovely feet or on My hypnosis couch.
Be sure to book at least 48 hours in advance.  Sessions before noon or after 10pm are not available. 
I already have several committed personal lifestyle submissives and am not seeking more, so you are to keep your inquiries to a Professional nature only. Remember not to ask for illegal play types.